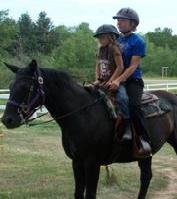 The Crocker Hills Horse Trail is also located east of Antigo, off Fraley Road. The trail is approximately 20.6 miles, including the Evergreen Horseback Riding Trail, and offers a wide rande of scenery. Maples, birch, pine, and aspen trees dominate the scenic beauty of this well-marked path. Follow the color-coded trail markers as they weave between Norway Lake and Evergreen Creek. The trail has a parking area, restrooms, hand-pump well, pavilion, manure pits, and primitive campsites at the trailhead along the west side of Fraley Road.  The high lines were put in last year.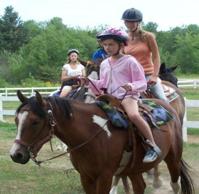 The Moccasin Lake Horseback Riding Trail is located west of Elcho on the existing cross-country ski trail and adjoining forest roads.  This area features a variety of rolling terrain and is highlighted by two river basins: the Prairie River flowing west, and the Hunting River flowing east. The eastern leg of the trail includes an overlook of a large black spruce swamp. Facilities include plenty of parking, restrooms, campsites with fire rings, picnic areas & a hand-pump well.
The Popple Ridge/9 Mile Horseback Riding Trail is located north of White Lake on Highway 55. Public parking and trail access is available along Highway 55 near the 9-Mile All Sports Resort. The trail is divided into three loops totaling approximately 16 miles of trails. A horseback ride on this trail showcases the Nicolet National Forest in an amazing, unique way.