In the Northwoods of Wisconsin, we invite you to discover endless choices of year-round activities, events, and FUN! 
We are not just a destination but a lifestyle in the beautiful Northwoods. 
Your whole family will enjoy an abundance of indoor and outdoor activities while embracing the relaxing,
stress-free pace of the Northwoods. If you prefer a slightly faster pace, Langlade County has countless
adventures awaiting. The Wolf River offers miles of rafting and kayaking, many lakes to skip across the
surface sitting on a tube, or get your heart racing on over 550 miles of snowmobile trails.
Come experience our special brand of hospitality only found in the Northwoods!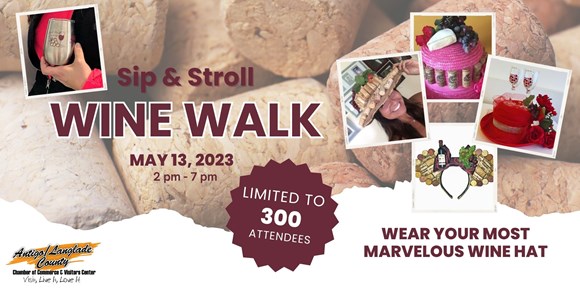 Grab your partners in wine. It's going to be a wine-derful day in Downtown Antigo!
Grab your tickets while you can!
Purchase Sip & Stroll Wine Walk Tickets HERE!