Stop-Shop-Save in Langlade County!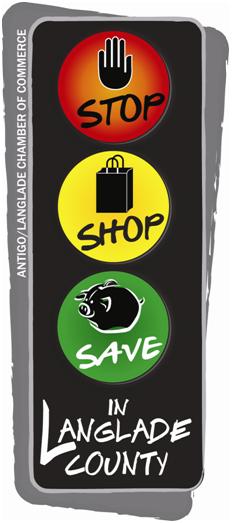 Why shop at local businesses first? 10 reasons shopping local is better:
Shopping local creates and saves jobs
Local businesses invest more in the community
Local shops sell a wide range of great products at affordable prices
Shopping local saves you money
Shopping local retains our community
Shopping local saves the environment
Local shops are for everyone
Shopping local retains our distinctiveness
Local businesses value you more
Shopping local saves services
You're still not sure if shopping local is for you? Below is a list of Stop-Shop-Save businesses and their "did you know.." lists! Participating Members: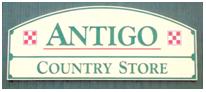 Antigo Country Store
715 Superior St.
Antigo, WI 54409
715-623-3516
Website
Did You Know...
They sell clothing, including Cow Girl Up brand, Croc footwear, and Redwing Boots?
There is an area for you to wash your own pets?
They stock hunting and reloading supplies?
You can find gifts for people and pets?
If you can't find what you need, they will order it?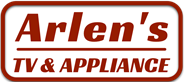 Arlen's TV & Appliance
2735 U.S. Highway 45
Antigo, WI 54409
(715) 623-2909
Did You Know...
They service all the products they sell?
They send in all the rebates for customers?
They are the local Cellcom provider?
They offer free delivery?
They do installation in new homes, including home speakers and electronic pre-wiring?
---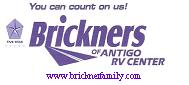 Brickner's of Antigo
123 E. Highway 64
Antigo, WI 54409
(715) 623-3935
---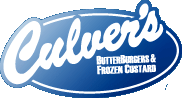 Culver's of Antigo
2105 Neva Rd.
Antigo, WI 54409
(715) 627-4700
---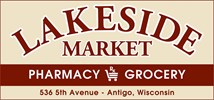 Lakeside Market
536 Fifth Ave.
Antigo, WI 54409
(715) 623-3631
---

Langlade Ford
2530 Neva Road
Antigo, WI 54409
(715) 627-2200
(800) 232-5375
Website

Did You Know...
They have the largest selection of Ford trucks in the area.
If they don't have what you are looking for, they will get it.
The body shop is ready to help you with your collision needs.
---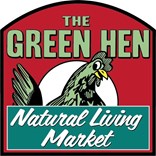 The Green Hen-Natural Living Market & The Luncheonette
727 Superior St.
Antigo, WI 54409
(715) 623-5369
Did You Know...
They stock a wide variety of gluten-free foods?
Fresh made baked goods are available from their kitchen 3 times a week?
They carry numerous gourmet coffee blends?
They have fresh organic produce?
There is a large selection of cheeses to choose from?
---

Northwoods Computer Guy
1007 S. Superior St.
Antigo, WI 54409
715-623-2468
Website

Did You Know...
He offers free pick-up & delivery in the Antigo City Limits?
He makes House Calls?
He will help you set up your new home computer?
With a "smart backup" he can protect you from data loss?
Free estimates are available?
---

Parson's of Antigo
P.O. Box 14
Antigo, WI 54409
(715) 627-4888
---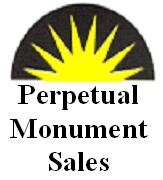 Perpetual Monument Sales
P.O. Box 142
Antigo, WI 54409
(715) 216-1988

Did You Know...
They offer the lowest prices in the area?
They sell top-quality granite?
Their monuments are sent directly from the factory to you?
They offer many other products including: vases, bronze plaques, Veteran's Memorials, granite signs, pet memorials, cremation memorials, & granite park-style benches?
They also raise and level existing monuments and grave markers in cemetaries?
You get personal service at your time of grief?
---


Frontier Servco FS Cooperative
P.O. Box 54
Antigo, WI 54409
(715) 627-4845
Did You Know…
They specialize in the following products to keep your lawn healthy and green; various lawn fertilizers, lime, weed killers and grass seed?
They offer No-Fee leased tanks and 24/7 emergency service?
That Fast Stop offers only top tier gasolines treated with FS Clean Flow; which is a gasoline antioxidant, stabilizer, and intake valve deposit (IVD) detergent?
They carry a full-line of premium quality lubricants that will ensure you'll get the maximum value from both your lubricant and equipment investment?
That Servco has a Heating & Cooling department that sells a full-line of quality Tempstar air conditioners & furnaces. They also offer honest and dependable service for all makes and models of HVAC products.
---

WATK/WACD
N2237 U.S. Highway 45 S
Antigo, WI 54409
(715) 623-4124
---

Wolf River Realty
2032 Neva Rd.
Antigo, WI 54409
(715) 627-4349
---
Antigo/Langlade County Chamber of Commerce & Visitor Center
1005 S. Superior Street • Antigo, WI 54409
(888) 526-4523 • (715) 623-4134 • Fax: (715) 623-4135