Antigo/Langlade Chamber of Commerce & Visitors Center Events

Red Hot Chili Peppers Chili Cook-off - December 7, 2022
Downtown Antigo gets a little "chili" as chefs compete to find out who has the best chili in Langlade County.
Chili sampling to the public at 5:30 pm.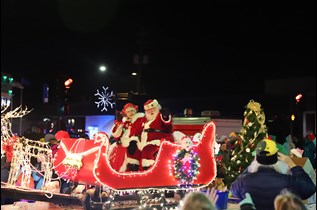 Holiday Christmas Parade - December 7, 2022
This fantastic holiday parade features festive floats with Christmas lights, sights & sounds! Entries include the Antigo High School marching band, local businesses and clubs, and the arrival of Santa. 
The parade begins at 6:30 m and goes through Downtown Antigo.
This year's Holiday Parade theme is "The Twelve Days of Christmas."