Antigo Daily Journal
CUSTOMER SERVICE REP

The Antigo Daily Journal is searching for an enthusiastic, friendly team player to fill an Inside Classified Sales/Customer Service position. 

Responsibilities: This position will provide excellent customer service, handle classified, circulation, and subscription questions, answer incoming calls and emails from prospective customers, and other duties as assigned. Previous customer service experience is desired. Excellent communication and interpersonal skills, along with the ability to multi-task are a must!

This is a full-time position that offers full benefits; dental, vision, prescription, 401k, vacation pay, holiday pay, basic life insurance, group medical, and additional life insurance.

Send resume and cover letter to: Todd Colling, 612 Superior Street | Antigo, WI | 54409 or via email to tcolling@eagleherald.com

Antigo Times/Shopper
Marketing and Sales Consultant
Muli Media Channels is looking for a Marketing and Sales Consultant.  The position involves meeting with businesses in the Antigo area to find out their needs and create a marketing plan with our lineup of print products.  This position sells advertising to businesses to help them grow via the Antigo Times/Shopper newspaper, AntigoTimes.com website and a variety of specialty magazines, social media campaigns and programmatic advertising.
This position offers competitive pay and benefits, no nights or weekends, mileage and expense reimbursement and reports to our Antigo, WI office 8:00 am to 5:00 pm, Monday through Friday.
Please mail or drop off resume to:
Antigo Times/Shopper
c/o Dave Wood
715 5th Avenue
Antigo, WI 54409
or email dwood@mmclocal.com

Aspirus Langlade Hospital


 Competitive wage and benefit package.  Enthusiastic candidates can apply online at: https://www.aspirus.org/our-careers or for more information contact:
Aspirus Langlade Hospital
Tricia Schairer, HR Business Partner
Human Resources Department
112 East Fifth Avenue
Antigo, WI  54409

Phone:  715-623-9208    
Email:  tricia.schairer@aspirus.org

An Equal Opportunity Employer

Brickner's of Antigo & RV Center
Sales Associate
Automotive Service Technician - The Service Technician will perform vehicle repair and maintenance.  Inspect and test vehicles to determine necessary and applicable repair work.  Diagnose and repair vehicle automotive systems including engine, steering, suspension, brakes and air conditioning. Participate in training and education programs to improve and maintain knowledge of current products and technologies. Requirements:  Excellent communication and customer service skills.  Self-motivated, goal oriented and ability to work within a fast paced environment.  Current, valid driver's license and satisfactory Motor Vehicle Report (MVR).  Must pass pre-employment testing including a background check and drug screen.
Please come in to fill out an application or send your resume to:

Brickner's Of Antigo
123 E. Highway 64
Antigo, WI  54409

Care Partners Assisted Living, LLC
Full and Part time with PM and NOC shifts available.
High School Diploma or equivalent required.
Pick up applications at either location.  Ask for Cheryl.
Care Partners Assisted Living, LLC
1415 10th Avenue and 1417 10th Avenue
Antigo, WI  54409

Colonial Place Apartments
Property Manager
Maintenance Team
Apply at:
631 North Avenue
Antigo, WI  54409

Dixie Lunch
Must be able to work nights and weekends.  Will train the right person.
Apply in person at:
Dixie Lunch
716 5th Avenue
Antigo, WI  54409
Enerpac 
Summary: 
The Maintenance Technician is responsible for maintaining and repairing our production equipment and systems in a safe and efficient manner. The Maintenance Technician is also responsible for facility maintenance. Compliance with regulations and established policies, procedures and best practices is required. The position requires self-motivation and the ability to complete scheduled daily tasks independently and with minimal supervision. Strong focus on safety is a MUST!
For further information and to apply, visit https://jobs.silkroad.com/EnerpacToolGroup/Careers/jobs/194037



Farmers Insurance - LaMarche Agency
(2) Insurance Agents - Part Time or Full Time
Customer Service Sales Representative
Kelly LaMarche 
Farmers Insurance 
805 5th Ave 
Antigo, WI 54409-1938 
715-350-4544 (Office) 
715-370-4152 (Mobile) 
715-350-4683 (Fax) 

http://www.farmersagent.com/klamarche  

Fleet Farm
Fleet Farm is a one-stop shop for life in the Midwest. Since opening our doors in 1955, we've remained committed to our customers — delivering a range of high-quality, value-priced merchandise and services for active, outdoor, suburban, and farm communities. 
Full Time Openings:
Hardware Sales Zone Team Lead
Sporting Goods Sales Team Member
Part Time Openings:
Convenience Store Team Member
Customer Service Team Member – Days
Garden Center Team Member – Days or Nights
Stock Team Member – Mornings
Pricing Team Member – Mornings
Sales Team Member – Days or Nights
All Team Members and eligible family members will enjoy a 20% discount.
Apply today at careers.fleetfarm.com
Visit jobs.fleetfarm.com to learn more.

Heinzen Plumbing & Heating
HVAC Service Manager/Installer
Stop in for an application, mail your resume or email your resume to heinzeninc@gmail.com
Heinzen Plumbing & Heating
N2038 Hwy 45 S
Antigo, WI  54409
715-623-4196

Insight FS
Applicator (FT) - Antigo Location
Must be able to obtain and maintain a CDL. Applying production inputs at recommedned rates. Maintaining and repairing equipment and vehicles as needed. Excellent benefits: Generous PTO (available on first day), health & medical, pension, 401k, life insurance, disability and much more.
For more information visit or call:
1922 N. Edison Street
Antigo, WI 54409
715-627-4176
or apply at: https://jobs.growmark.com/fssystem/   Use keyword Antigo to search by location. 

Lakeside Market
No available positions at this time.
Go to their website for more information: www.lakesidepharm.com
Lakeside Market
536 Fifth Avenue
Antigo, WI 54409

Langlade Springs
Office Administrator/Accounting - This position is responsible for assisting in all aspects of accounting, including accounts payable, accounts receivable and collections.  In addition, they will provide support to company executives while also completing general office administration tasks. Qualification & Experience:  5+ years experience in an office environment as part of an accounting team or equivalent combination of education and experience.Proficient in Microsoft Office/Word, Excel and Outlook. Knowledge of ERP Systems. Knowledge of Accounts Receivable/Payables.  Exceptional customer service and telecommunication skills.
Accounting Manager
MFG Engineer Manager
 If you are interested, please send a resume to:
saraevanson@langladesprings.com
or stop by to complete an application at:
Langlade Springs
W6933 Highway 64
Polar, WI 54418
Attn: Human Resources
715-623-9170, ext. 8113

Mosquito Squad
We're expanding again this season and are hiring full-time and part-time service technicians starting at $16.00 per hour, plus performance bonuses of up to $200 per month for summertime employment!!
Do you love working hands-on and being outside? Are you a hard worker and detail-oriented? Then come join our team!
If you're committed to providing the highest level of client service and like to do physical work, we have an ideal opportunity for you. In this position, you will apply company products to residential and commercial landscaping according to schedule and as needed based on service requests and label/state law requirements. Training will be provided. No experience is needed.
 If you have any questions feel free to reach out at jschmidt@mosquitosquad.com.

North Central Mechanical
North Central Mechanical is looking for a hard-working, experienced HVAC technician. Full-time with competitive pay and vacation. Health insurance and retirement benefits are also available.
Call or stop in to apply!

North Central Mechanical
930 Century Ave
Antigo, WI  54409


Contact Garrett at 715-623-4410 for more information.

North Star Lanes
Bartenders
Bowling Desk/Pin Chasers
Bartender for closing shift - Night & Weekends
Must be multi tasking, self motivated, friendly and ready for some hard work!  We will train anybody who is willing to give 100%!  It's a great place to work and we have a lot fun but we work hard first!  Any experience is a plus but not required. Please come and apply inside,
North Star Lanes
400 Prosser Pl
Antigo, WI 54409-2925

Parsons of Antigo
Oil Change & Quick Service Technician
The candidate must have some tools, basic automotive knowledge helpful.  No weekends.
Apply in person or call Troy Nelson to set up an appointment at 715-627-4888 or 800-353-7498.
Parsons of Antigo
515 Amron Avenue
Antigo, WI  54409

Equipment Service Technician
We are looking for an experienced service technician for equipment repair—experience or training with equipment repairs, including diesel engines, hydraulic systems, etc. We service many makes and models but focus primarily on the brands we sell, including Bobcat compact equipment, GMC Trucks, and Mahindra. Training is included. This is a full-time position with benefits.
Truck and Equipment Salesperson
Due to an upcoming retirement, Quinlan's Equipment is looking for an individual to sell GMC trucks and Equipment, including Bobcat, Mahindra, and Hustler Commercial mowers. The ideal candidate will have sales and quoting experience and a working knowledge of trucks and equipment. The position will include inside and outside sales. Individuals will be required to plan and execute sales calls on existing accounts and make cold calls on new ones. Sales training is available for all brands. This is a full-time position with benefits, base pay, and commission.
Maintenance Position
We have a position opening in August for a part-time maintenance employee—approximately 25 hours per week. Duties include general building clean up, vehicle and equipment clean up, ground care and maintenance, Snow removal, Etc.
PQuinlans Equipment
1030 S Superior St
Antigo, WI  54409
715-627-4331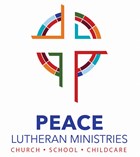 Peace Lutheran Ministries
Please visit our website at www.peaceantigo.org/team to view current job openings. 
Peace Lutheran Ministries
300 Lincoln Street
Antigo, WI  54409
Phone:  715-623-2200
peaceantigo.org

Peroutka's Meat Processing
Clerk Position - Part Time
No evenings and no Sundays.
Apply in person at:
206 E. Highway 64
Antigo, WI  54409
715-623-2227

Pete's Distributing
Part Time Delivery Driver
Full Time Delivery Driver
Apply in person or by phone:

Pete's Distributing
610 Industrial Park Road
Antigo, WI  54409

Phone:  715-623-7051

Pick 'n Save
Walk In Wednesdays - Job Interviews every Wednesday or ANYTIME!
Multiple Positions Available
Pick 'n Save has Careers with Promise!  Join for a job but stay for a career.  Benefits, Tuition Reimbursment, Discounts.
Apply online at www.jobs.kroger.com
Pick 'n Save
406 Hwy 64
Antigo, WI  54409
Phone: 715-623-7621

Robbins, Inc.
Full Time Machine Handlers
Full Time Machine Operators
Interested candidates should apply by either mail or email to:

Robbins, Inc.
Attention HR & Safety Manager
P.O. Box 37
White Lake, WI 54491
Email  robbinswi@robbinsfloor.com

May apply in person at 747 Bissell Street, White Lake, WI 54491

Sartori Company
Wheel Production Team Members - 1st and 2nd Shift
Sartori, family owned and operated since 1939, is seeking highly motivated and energetic Team Members to manufacture their award-winning products.
Ability to lift 20-30 lbs. repetitively and work in a team environment are required.
Pay rate starts at $15.05 with performance-based increases along with comprehensive benefit package.
Sartori
201 Morse Street
PO Box 258
Antigo, WI  54409
www.sartoricompany.com/careers/

Schroeder Bros Farm, Inc.
Pick up an application at:
Schroeder Bros Farm, Inc.
N1435 County Road D
Antigo, WI 54409

Schulz Heating & Cooling
Experienced HVAC Installer
Experienced HVAC Service Tech
Service Tech Apprentice
Sheet Metal/Ductwork Fabricator Apprentice
Schulz Heating & Cooling
2238 Neva Road
Antigo, WI  54409
715-623-2665
www.schulzheat.com

Swiderski Equipment, Inc.
Advanced Service Technician (Antigo location)
Seeking motivated, enthusiastic candidates with advanced skills in hydraulics, electrical systems and diesel engines. The Advanced Service Technicians provide high-level customer service while performing machinery diagnostics, repairs, maintenance, warranty and pre-delivery work on equipment for both customers and dealer-owned equipment.
Email resume and cover letter to careers@swiderskiequipment.com
or stop in at:
Swiderski Equipment, Inc.
N4660 Hwy 45
Antigo, WI  54409
Phone:  715-623-4668
Fax:  715-623-5692
www.swiderskiequipment.com

The Bay at Eastview Health and Rehabilitation Center
Sign-On Bonuses Available
RN Positions - Full Time & Part Time - All Shifts 

CNA Positions - Full Time & Part Time - All Shifts

LPN Positions - Full Time & Part Time - All Shifts
Apply in person, by phone or apply online to Cindy Papendieck:
729 Park Street
Antigo, WI  54409
715-623-2356 ext. 2011 
or apply at: hr@bay-eastview.com

Volm Companies
General Maintenance (1st, 3rd & Part-Time)
Metal Fabrication Maintenance (1st, 3rd & Part-Time)
Electromechanical Maintenance (1st, 3rd & Part-Time)
Volm Companies, a major national and international manufacturer of fresh produce packaging, is seeking additional maintenance staff.  Volm is currently looking for 1st shift, 3rd shift and part-time help in their maintenance department.
Volm offers many perks, some include:  
Child-care reimbursement
Sign-on bonus
Gym membership reimbursement
Full benefits package
Travel reimbursement
And many more!
For further information and to submit an application, visit www.volmcompanies.com/careers
or stop by the Plaspack office to fill out an application.

WACD-FM / WATK-AM/FM
Radio Sales - Full Time
Telephone Sales Representative - Part Time
Front Office Position Duties: general clerical, receptionist, project based work, programming and sales support.  Candidates must have solid communication and computer skills with good experience working with Microsoft Office software and Ecommerce database.  This position will also provide sales support, execute Website and shopping show updates. All applicants must be available for immediate employment.
Resumes may be emailed to: ResultsBroadcasting@gmail.com  Include "Radio Antigo" in the subject line.  Drop off a resume or fill out an application today at our studios at:
WACD/WATK
N2237 Highway 45 South
Antigo, WI  54409
Contact Bruce Grassman at:
715-584-0064
brucegrassman@gmail.com

Wagner Shell
Part Time and Full Time Cashiers
Apply in person at:

Wagner Shell
709 S. Superior Street
Antigo, WI  54409

Unified School District of Antigo
High School Custodian - Full Time, 2nd Shift
Custodial and Housekeeping Substitutes
To apply, please pick up application at the Unified School District of Antigo's Central Office at 120 S. Dorr Street, Antigo, WI 54409.  For more information about these positions or other employment opportunities in the district, email Melanie Rine at mrine@antigoschools.org or call at 715-627-4355, ext. 1228

Waukesha Bearings
Supervisor - 3rd Shift
CNC Machinist - 2nd & 3rd Shift
Waukesha Bearings, a leader in precision manufacturing, is looking to hire full time machinists at its Antigo location. Waukesha Bearings offers competitive wages and a comprehensive benefit package.

Waukesha Bearings
703 Amron Avenue
Antigo, WI  54409
Phone:  715-627-5000
www.waukbearing.com